Prioritize your Safety and Secure Every Step of your Rendezvous
Universal Non-Slip Gripper Spikes for a safe adventure.
Do you feel like walking in the snow or ice is very dangerous? We think so, too! That's why we have these Universal Non-Slip Gripper Spikes to help people in cold climates avoid accidents like slipping and falling!
Fortunately, an anti-slip overshoe is designed for people that are always on the go and have a bustling lifestyle.
You can always prioritize your safety with the Universal Non-Slip Gripper Spikes. These slip-on stability cleats reduce the chance of slipping while walking on snow or ice to work, to school, or even to the mailbox! This product is made for maximum protection while enjoying your adventures and daily activities.
The anti-slip is perfect for walking and hiking in unfamiliar places and for everyday activities such as cleaning the driveway or backyard covered in mud or ice. You can be at ease knowing that this product is carefully planned and designed with high-quality materials. As such, you can expect a longer service life.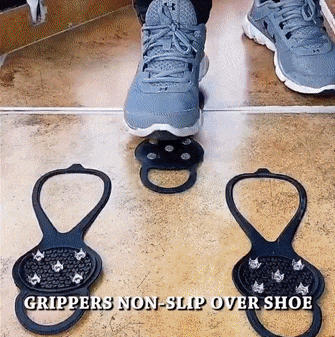 Undeniably, the Universal Non-Slip Gripper Spikes is yours and your family's ideal security partner! Don't hesitate to buy things that offer premium protection for everyone.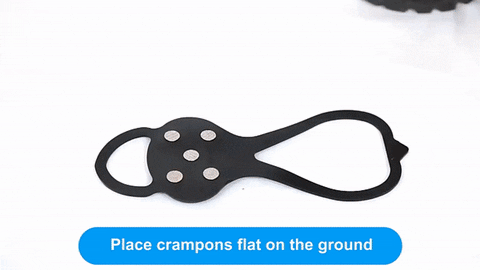 KEY BENEFITS
Experience Full Foot Slip Protection: The universal non-slip gripper spikes provide excellent security for its customers. You can effortlessly pull on and take off the product and can also fit securely on both standard shoes and boots. It is perfect for your weekend hobbies such as winter sports and walking or hiking on grass and snow.
Has 5-claw Anti-Slip Nails: Wear-resistant 5-claw steel nails provide excellent traction in various terrains or other rough places. The strategic placement of the nails ensures an even distribution of weight and lasting comfort and durability.
With Wear-resistant PET Material: This anti-slip overshoe is durable, made of high-elasticity and high-toughness PET material. It doesn't break, wear, or tear easily with its thickness of 3.42mm. Expect that you can use it for a long time.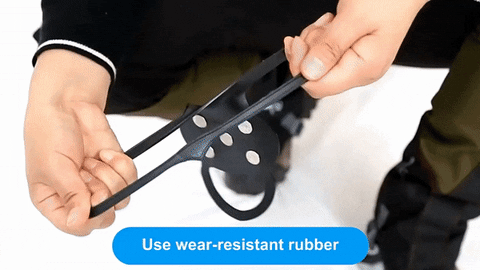 Easy to Wear: Anti-slip overshoe is convenient to wear. You don't have to jump through hoops wearing this. Buckle the front end of the crampons on the toe of the shoe and the rear end on the heel, adjust them accurately, and you're good to go! Save your precious time and energy.
Has Various Uses: You can find this product versatile since it is used in icy driveways, roads, muddy areas, dangerous trails, wet grass etc.
Unisex: The non-slip gripper is ideal for all gender and age groups. This product is suitable for teenagers, adults, and the elderly.
SPECIFICATIONS
Material: PET + Steel
Non-stretched Size: 25.5 × 9.2 cm / 10 × 3.6 inches
Available Colors: Red/Blue/Green/Black/Yellow
PRODUCT INCLUDES
1 x Non-Slip Gripper Spike
Our Guarantee:
We believe we make some of the world's most innovative products and we back this up with a risk-free and unwavering 30-day guarantee. Should you be dissatisfied, for any reason, we will do what we can to ensure that you are 100% satisfied.