Keep drains flowing smoothly without spending too much money!
No need for any plumber or any other methods with our Spring Pipe Dredging Tool. Remove any clogs and debris easily without Chemicals!
Effective manual Grabber:
Simple, sanitary and effective way. This extending tool has a strong four claw gripping clip. A powerful grip that removes 3KG weight at one go!
Easy To Use:
Simple two-finger action – pull and release handle to grip. Stop clog backups and improve water flow in drains.
Long And Flexible:
Long enough to get real deep in drains. Stretches deep into even tiny and narrow spaces. It extends deep and contours to pipe shapes.
Versatile Gripper:
Suitable for kitchen sink, toilets, washbasin, bathtubs, floor drains. Removes hair, food, garbage & other obstacles.
Safe And Environmental:
Toxic-free and user-friendly method. Polished grips that never damage pipes. Stainless steel and PP Plastics are safe and durable.
It can fold flexibly according to the drain, which can have a better effect on cleaning.
The 60cm to 90cm length can meet most daily demands.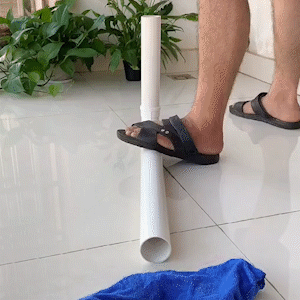 Description:
Item Type: Drain Cleaner
Material: Stainless Steel Body with Iron Wire
Length: 90 cm
Weight: 70g or 100g
Includes:
1 x Multifunctional cleaning claw
Our Guarantee
We believe we make some of the world's most innovative products and we back this up with a risk-free and unwavering 30-day guarantee. Should you be dissatisfied, for any reason, we will do what we can to ensure that you are 100% satisfied.