GET THE BEAUTIFUL GARDEN YOU ALWAYS WANTED, IN LESS TIME & EFFORT!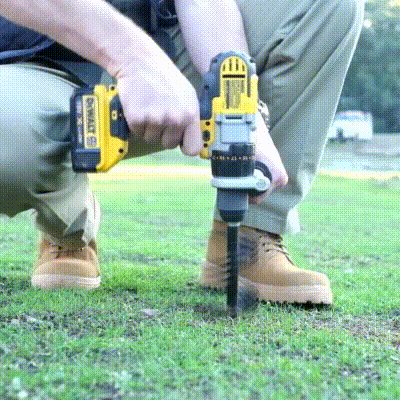 Make any planting jobs easier and faster with the help of the Spiral Planting & Grass Auger. This special drill bit uses the power of your handheld drill and allows you to dig deep holes without exerting too much effort and tiring your hands. A better alternative for spades and trowels!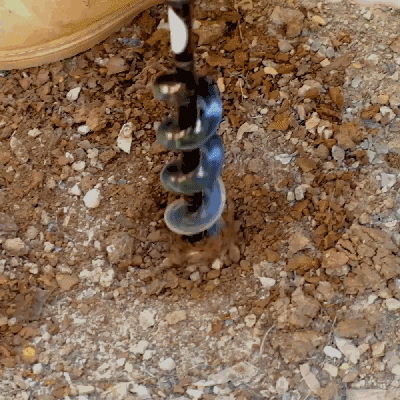 BENEFITS:
Dig holes in seconds: Harnessing the power of your regular handheld drill, you can quickly dig holes up to 7 inches deep and 1.75 inches wide in all soil types, leaving dirt around the edge of the dug hole for easy packing.
Multipurpose hole digger: Use it for planting bedding plants, bulbs, seedlings or fertilizing shrubs and trees to deep water aeration. You can even use it for cultivating soils, and weed and root removal.
Saves you time and energy: No more tiring your hands or exerting too much effort when digging holes using spades or trowels. With this nifty hole digger, you can plants more in less time!
Made of durable materials: Has carbon steel rod and alloy steel blades for ultimate durability and maximum digging performance. A long-lasting gardening tool that'll serve you for many years to come.
PRODUCT SPECIFICATIONS:
Material: Carbon Steel + Alloy Steel
Color:
PACKAGE INCLUDES:
1xSpiral Planting & Grass Auger
Our Guarantee
We believe we make some of the world's most innovative products and we back this up with a risk-free and unwavering 30-day guarantee. Should you be dissatisfied, for any reason, we will do what we can to ensure that you are 100% satisfied.