This vehicle anti-theft light product can protect your property from potential thieves at night .
FEATURES
Flashing LED lights mimic the lights used in expensive vehicle alarm systems and scare off thieves. Light can also prevent intrusion at night.
The LEDs will flicker at night, but will not flicker during the day. (If you want it to glow during the day, cover the other end with dark paper.)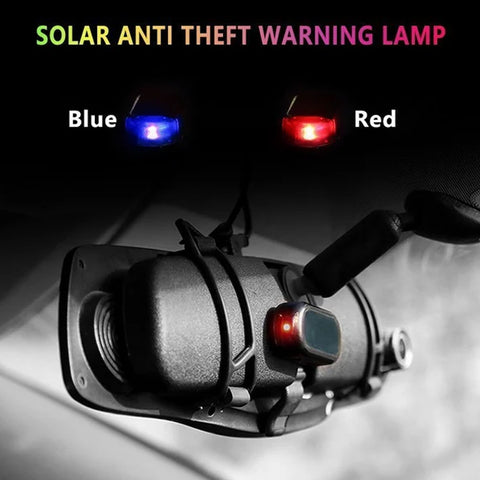 This LED does not need cables. Solar energy can be absorbed and stored in highly efficient solar cells. It is powered by solar energy.
You do not need to place it directly in the sun. The sunlight above the dashboard is sufficient. Regardless of whether you turn the power switch on or off, it can be charged with solar energy.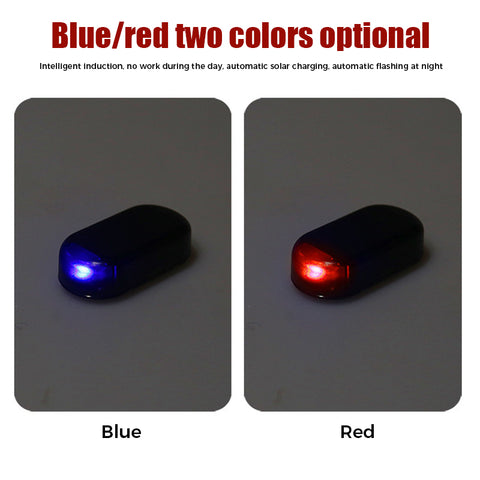 SPECIFICATIONS
Material: ABS LED
Color : red blue
Function : anti-theft warning
Weight : 50g / 0.11lb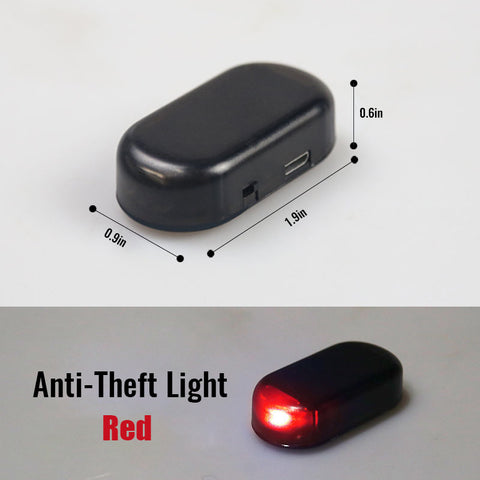 Our Guarantee:
We believe we make some of the world's most innovative products and we back this up with a risk-free and unwavering 30-day guarantee. Should you be dissatisfied, for any reason, we will do what we can to ensure that you are 100% satisfied.