Do you wash your clothes and still find animal hair everywhere?
👉 The paw removes animal hair from the clothes while they are being washed and dried. It works both in the washing machine and in the dryer.

👉 The patented pet hair remover helps you remove fur hair, hair and dust from your clothes, jackets, blankets and much more.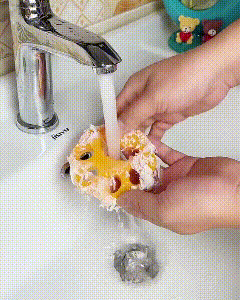 👉  Safe for your clothes: The material is non-toxic, anti-allergic, reusable, simple and self-cleaning!
👉 The   paw is made of very soft, self-adhesive, flexible material that catches the dog or cat hair and pulls it off the clothes so that it can be washed down or collected in the drip tray of your washing machine.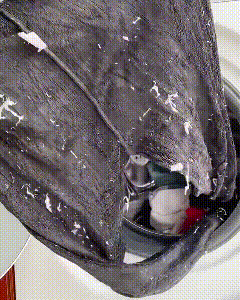 🐾 PROPERTIES :
Removes animal hair from clothing and textiles while washing and drying.
Flexible and sticky material catches hair from your clothes.
You do not need an extra wash to get rid of your hair – you save water, money, time and above all nerves!
Reusable, hypoallergenic, safe for children's clothing
Material: PU
Size: 12cm x 12cm x 2cm
The paw is very flexible and sticky enough to attract hair and dust. The movements of the washer or dryer help the paw to which the unwanted hair sticks, especially when it spins.
🐾 INSTRUCTIONS FOR USE :
Step 1 – Put the pet clothes and hair remover in the washing machine
Step 2 – Select the washing program
Step 3 – Remove the pet hair remover and the pre-washed clothes
Step 4 – Clean the pet hair remover with water
We recommend using the paw when washing in the washing machine and when drying in the dryer!